Old Furnace School
Franklin Twp, Beaver Co., PA
1940s
---
We are looking for more pictures. If you have photos, can identify anyone in these pictures, or names of any teachers and the years they served, please let us know -

Ed Boots, Jr.
---
---
1940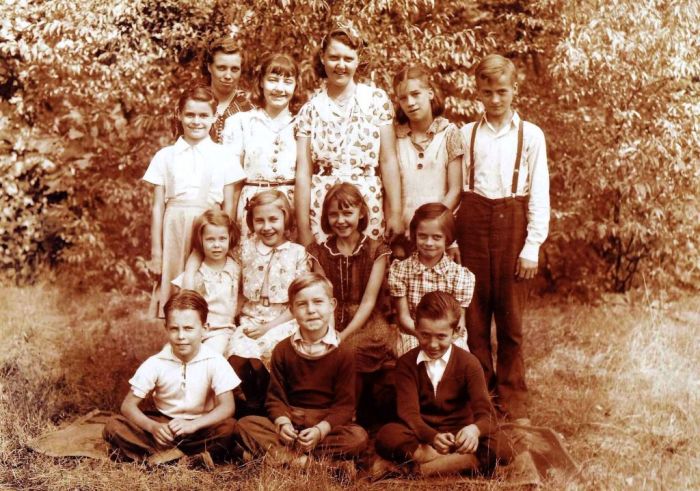 Mary Deemer - Teacher
Left to Right.

Mary Deemer in Rear.
Back Row: Betty Lou Bowers, Jean Lauten, Betty Lauten, Beverly Bowers & King Daufen.
Middle Row: June Watson, Marjorie Pflug, Jean Lauten & Verna Belle Bowers.
Front Row: John D. Watson, Bob Lauten & Leon Kroll.

Courtesy Marjorie (Pflug) Mulvey
---
1941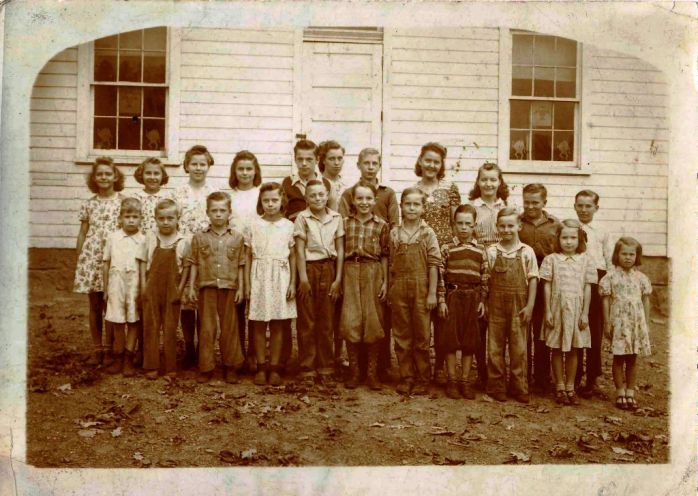 Mary Deemer - Teacher

Courtesy Marjorie (Pflug) Mulvey